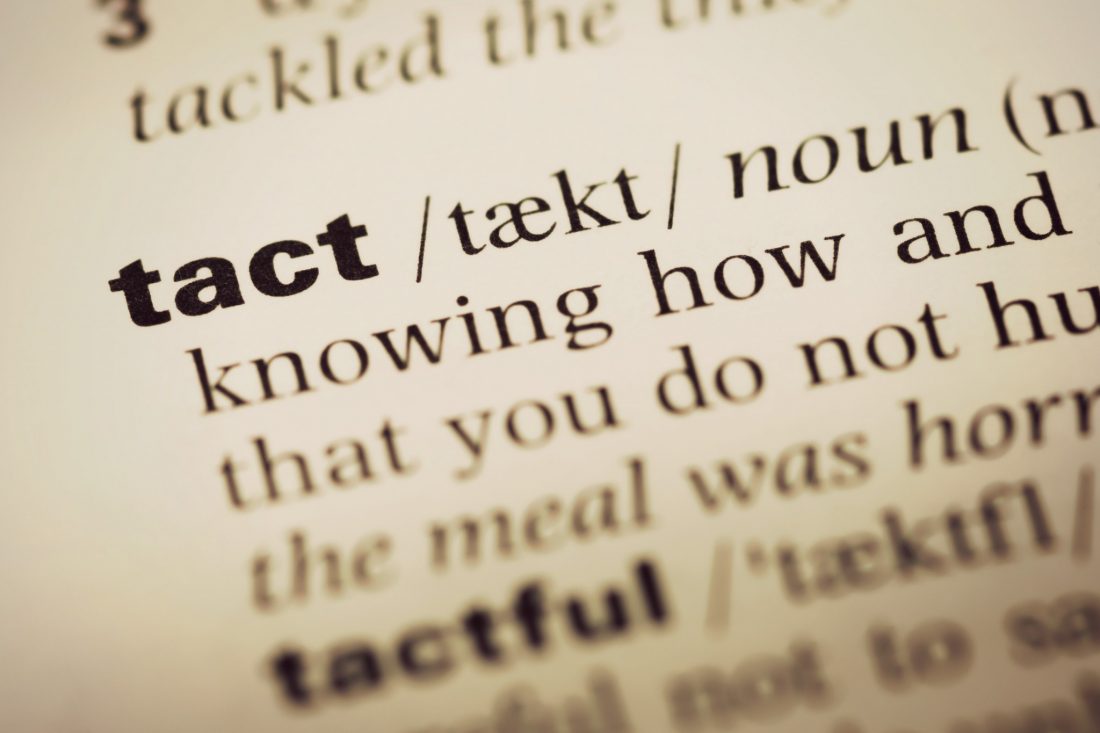 How to Improve Your Tact and Become a Graceful Communicator
One of the best compliments I ever received was from a friend of mine after I gave a wedding speech.
"You are very graceful," he said.
I was completely caught off guard, but grateful for those four words. It was a compliment that meant a lot to me at the time because it spoke to the type of person I wanted to be.
Over the years, I've held that compliment close and dedicated a great deal of time thinking and reading about grace and tact, particularly when it comes to communication. And while I have a feeling it will be a never-ending journey, here are five things I've learned about improving tact and being a graceful communicator:
Take Your Time: Grace, tact and diplomacy require the ability to think carefully about the words you choose and the impact they will have. It also requires you to show restraint so you can stick to your key points. Taking the time you need to prepare your thoughts and ideas will help you communicate effectively.
Be Direct but Always Kind: Assertiveness and tact go hand in hand. Chances are, if you're being tactful, you're also trying to persuade or influence someone. And while being firm and direct are important, they're not mutually exclusive to being polite and kind (see next point).
Show Compassion: Compassion and empathy are huge. To show tact you must be able to see things from another person's perspective. This means trying to avoid assumptions or jump to conclusions. It also means choosing to care.
Be Real: Knowing who you are, what you stand for and where your lines are are key to being a graceful communicator. Being an authentic communicator is within everyone's reach – it just takes some time to cultivate.
Be Aware of Your Body: Your eyes, your smile and your posture go a long way when it comes to communicating gracefully. If appropriate for the moment, try sitting up a little bit taller, gently looking someone in the eyes, smiling and opening your arms so they fall naturally. The goal is to match your body language to your message.