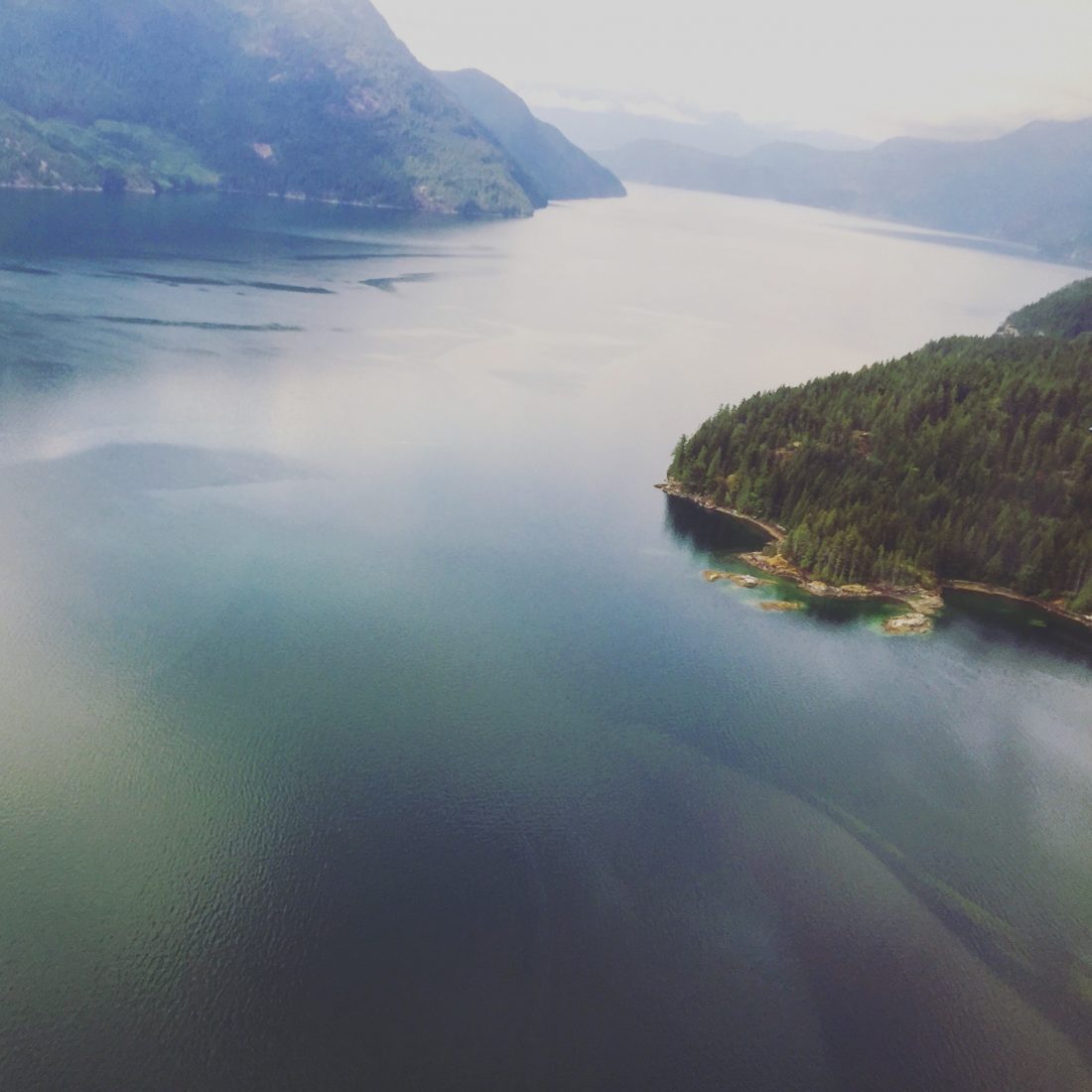 That Time We Worked Ourselves Out of a Job
The first time I heard the phrase "We're here to work ourselves out of a job" I was a new hire at WE Charity (formerly known as Free The Children). It was 2008. I was 21-years-old and ready to change the world. I worked on many impactful projects (for both the participants and me), but I never quite worked myself out of a job.
Years passed. I went back to school, dipped my toes in the corporate world and later took the leap into entrepreneurship. I knew I wanted to work with nonprofit leaders and passionate business owners looking to create change in their own way.
Two and a half-years and countless communication projects later — I find myself a bit stunned.
Did the team at Six Words Communication just work ourselves out of a job?
Over the past four months, we have had the pleasure of working with a newly formed nonprofit organization, Save Desolation Sound Society. Their goal is to protect the natural environment of Desolation Sound, B.C and most recently, they were raising awareness in opposition of a proposed gravel pit. They wanted to stop an aggregate company from digging up this otherwise untouched area.
We were introduced to the Board in May 2016 and spent the next month and a half developing a visual brand, nailing down key messages, building a website, and creating and activating a communications and social media strategy. Oh, and we planned and hosted a fundraising dinner event for 100 people. NBD.
The Save Desolation Sound Society inaugural campaign was a project that burned bright, but burnt out fast (in the best way possible).
During our brief time working with Save Desolation Sound Society, Six Words supported the team in:
developing a visually-driven, transparent and positive brand story and communication approach

building an active online community through social media and email marketing

generating media coverage and raising awareness in the impacted communities and B.C.'s Lower Mainland

managing and responding to stakeholder communication in order to build a strong grassroots movement where every voice was counted

and honoured
It was a wild ride and the end came swiftly one morning in early August when I received a text message from the board president that read: "We did it!"
The gravel company had pulled out. We were successful! And for the first time, we had officially worked ourselves out of a job.
Having supported many nonprofits over the years, it's clear to me that not all organizations can work themselves out of a job. The issues they seek to address are numerous and complex. But that doesn't mean it isn't worth trying. Save Desolation Sound Society was one of the fortunate ones. They had one initiative to focus all of their efforts on. Plus, they had support, influence and a dedicated board who tirelessly led an effective grassroots community mobilization strategy. They worked hard to inform and engage all relevant stakeholders — stakeholders who eventually led the gravel pit company to pull out of the project.
This experience was a good reminder for us at Six Words Communication about why we partner with nonprofits. As organizations that operate in a social and economic labyrinth, there isn't always a clear way out or end to work towards. Despite this, we were reminded that when you push forward, you are eventually rewarded in some way. Whether it's a small victory or a large one like the gravel pit, you're bound to see some measure of success by partnering with people who are trying to change the world.
And if you're really lucky, you'll be left without a job.