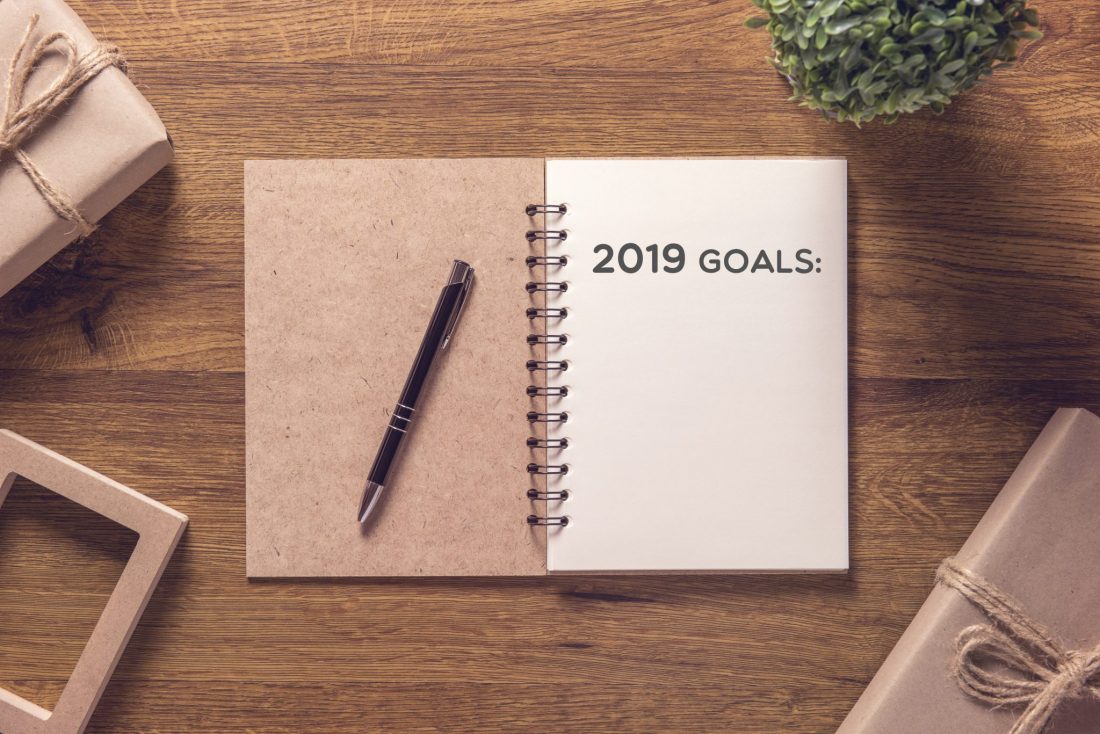 New Year, New Goals – Our Big Plans for 2019
By Team Six Words
Another year, another opportunity to pause, reset and look ahead! This year, we are aiming high. Whether it is our professional goals or personal intentions, we've got big plans in the works. Read on to see what we hope to accomplish in 2019 (and beyond).
Kajsa's goals:
This year I wanted to set very specific goals in order to achieve some things that I've been working on for a long time – specifically my book.
Finish writing my book – this has been a long lasting labour of love, but it's time for me to buckle down and finish the book that I have been writing for the past few years.

Spend more time with family – I'm adopted and both pairs of parents have separated, so there are a lot of people to get around to. However, this particular endeavour is totally and completely worth it.

Start daily checklists – this is a practice that I engage in weekly at least, but not daily. Some days, the only items on my checklist might be "blankets, tea and Netflix," but the idea is to make it a habit so nothing important gets missed
Corinne's Goals
Last year, I tried a new goal-setting framework called Keep More Try Less. Reflecting on it 12 months later, I still really like it. It gives me an opportunity to reflect on what worked and what didn't over the past year. Then, I can set intentions for what I want to retain, make more time for, try or test out and finally, let go of. Here are some highlights from my Keep More Try Less list for 2019:
Keep:
Reading. Last year I set a goal of reading 35 books. I finished 2018 having read 45 books! This year, I'm going for a nice, round 50. Send me your recommendations!

Doing good work. This is a recommitment to the high standard of work we strive to deliver at Six Words, and a renewal of our mission to work with organizations and companies that are making a positive impact.
More:
Learning and professional development. Whether it's books, workshops or conferences, I am committed to upping my communications and marketing PD in 2019.

Yoga. From deepening my personal practice to exploring other offerings (hello retreats and prenatal/postpartum yoga teacher training), 2019 is a year for more yoga.
Try:
Race a loppet! I am keen to do more cross country skiing. Having a race to work towards is great motivation. Stay tuned for whether or not I can pull this off.
Less
Second guessing myself. You know that little voice that tells you what you should be doing? In 2019 my goal is to tune in a little more and trust it.
We're excited to jump in and start working at these goals – stay tuned for updates on our progress!